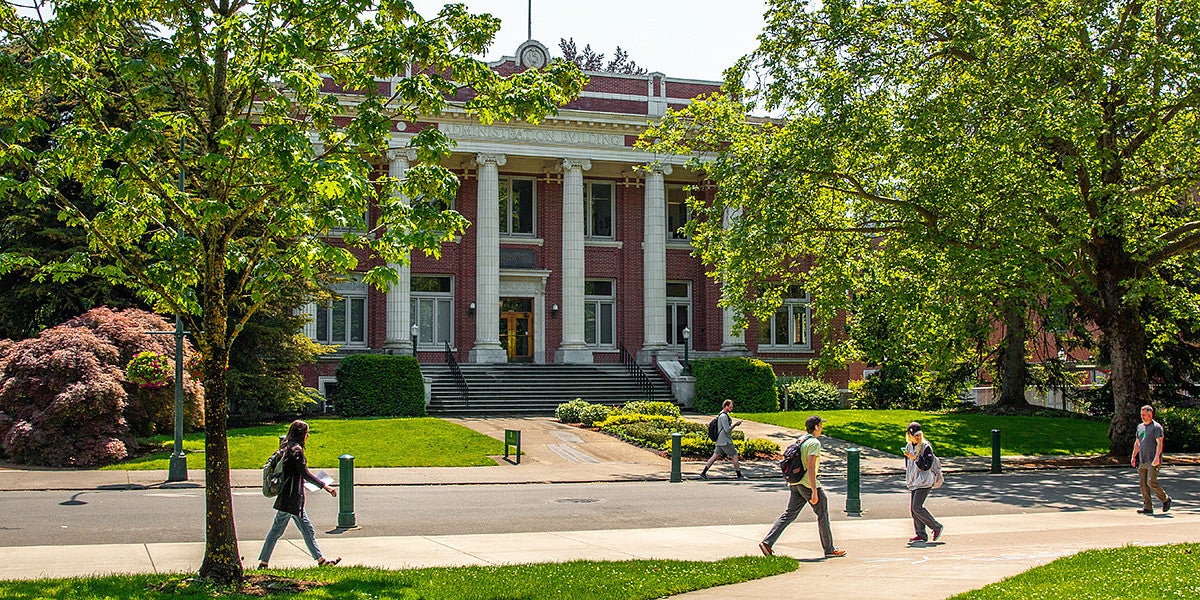 Presidential Search
The search for the 19th president of the University of Oregon
The Board of Trustees on March 13, 2023, appointed John Karl Scholz as the University of Oregon's 19th president. Scholz currently is the University of Wisconsin-Madison provost, a role he's held since 2019, and was previously the dean of the College of Letters & Science at UW–Madison.
The search
The search officially got underway Sept. 16, 2022, when the UO Board of Trustees approved the establishment of a Presidential Search Committee to begin the process of finding the university's next top administrator and concluded March 13, 2023, with the appointment of John Karl Scholz as the university's 19th president.
Presidential Profile
During its Dec. 6 meeting, the UO Board of Trustees received and unanimously approved the presidential profile. The profile provides background on the university and includes the president's position summary.
Presidential Search Committee
To help facilitate the search, the board has put together a broad and inclusive Presidential Search Committee, chaired by Board Trustee Connie Seeley and vice-chaired by Board Trustee Renée Evans Jackman.